Field Services Partner
If you have experience delivering field projects, we have a large pipeline of projects in your area. Since we specialise in large scale field projects, you can be sure you are working on the best projects on your area. This adds to your experience and also ideal usage of all your resources.
Key benefits
Large project pipeline with regular work
Easy documentation requirements for payments
Work in your location, with minimal travel.


If you are have experience with Cabling (UTP/Fiber Optics), Networking, Router/Switches installation etc please register below and we will get in touch
Register
Read More
Niche Skills Partner
If you have Technology Services skills you can make money delivering remote projects for clients across the world. While there are other freelancing platforms, only Uniserved specializes in the needs of Telecom Infrastructure Service and SI clients. Work from your locations, with all the benefits of the Uniserved Sales team bringing you exciting projects.
Key benefits
Work remotely for projects located anywhere
We provide the interface between you and your clients to ensure everyone delivers
Ideal for the modern remote worker and skilled professionals taking a break from their careers.
Sign Up
Read More
Simply Work
We understand the challenges you face on the field. We work with our clients to ensure you only have to the essentials, so you can focus on delivering with quality
Job Specific Training
While you are experts at the technology, we will identify and simplify all the specific challenges of the requirement with the client, ensuring perfect clarity on deliverables
Clear Payment Terms
When you work on our projects you will have visibility from the start on the status of your delivered projects with clear visibility on when you can expect your payments.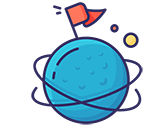 I want to learn more!
Share your contact details so a Uniserved Partner Relations manager can get in touch with you!
Start now
Address
317 - Platinum Techno Park
Sector - 30A, Plot no. 17/18,
Vashi, Navi Mumbai -400703
Email
E: contact@uniserved.com
W: www.uniserved.com